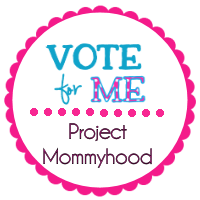 I am so beyond excited! I am not sure if you noticed the new button on the sidebar – but I am a FINALIST in the Mommy Blogger of the Year competition going on at Project Mommyhood!
I know this sounds horribly cheesy but it is honestly a thrill to be nominated. For me to get to the finalist stage – my site was voted in and then selected by a panel of judges to be in the finals. Have you seen the Mommy's that are also up for this award?! Seriously amazing!
Voting is going on until June 5th and I would love to have your support – you can vote once a day. Be sure to check out the other amazing Mommies sites and thank you all SO much for your support. You are seriously the BEST!
Share This Post:
Tweet
Be Sure To Stay Connected!
There are currently facebook comment[s]. Comment via Facebook or scroll down for main comment form